Sparking a movement to change the way we care for mothers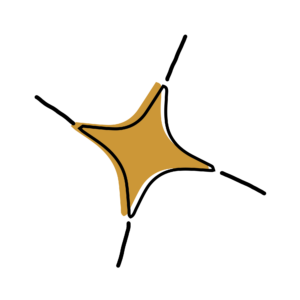 As friends and colleagues for over 10 years, they have always had each other's backs and been each other's spark.
What sparked Spark Mamas?
Chelsea and Amber are therapists, friends and work sisters that understand the isolation, invisibility and the loss of spark that women and mother's often go through. After years of working in maternal mental health and confronting their own challenges of loss and maternal adjustment, they realized that most current solutions do not actually take care of mothers. They were in a unique position to do something about the problem and wanted to create a company that identified and met the mother's most basic needs. They consolidated these needs into five categories, Connection, Support, Time, Wellness and Beauty and out of this, Spark Mamas was born.
To help create their vision and in keeping with their business model, Amber and Chelsea have intentionally only hired women business owners. So often these amazing women are invisible. We see you and are so grateful to Crosby Noricks, Marisa Wilson, Laurel Winterbourne, Emily Thao, Jenafer Ralls, Betsy Muirhead and the women of Oak Street Communications. Without you, our company would not exist. You all sparked us with your wisdom, talent and ideas.
Amber's SPARK comes from her keen understanding of the needs of mothers and their children.
Growing up in a family of twelve children, eight of whom are sisters, it was in her DNA to choose a career path that supported families. She has dedicated her career to helping the mental health of women and children. Amber is a trained postpartum doula and licensed Marriage and Family Therapist. She specializes in working with women and families during perinatal and postpartum transitions. Her background includes time as an early childhood therapist, and more recently a targeted focus on preventative mental health techniques for women and families in pregnancy. In 2006 Amber helped to develop the UCSD Women's Reproductive Mental Health Program, which she currently co-directs, while also operating a private practice.
In her free time, you will find her exploring Southern California with her husband and their two children and dog, Benny. She reignites her SPARK by taking time for herself at the beach or the mountains.
Chelsea's SPARK stems from a strong belief that all individuals deserve to be connected to themselves and those around them.
She holds a deep care and passion for mental health awareness and support, especially among families navigating infertility and pre and postnatal transitional stages. Chelsea spent eight years at UCSD Women's Reproductive Mental Health Program, where she worked with Amber, before going into private practice. She also has additional training in creating healthy, secure attachments between children, adults and couples with Ruth Newton, PhD at the Newton Center for Affective Regulation.
Chelsea is a local San Diegan and enjoys being on the beach, walking through Balboa park and spending time with her husband and dog, Vega. She reconnects to her SPARK by reading a good book, taking a community yoga class or connecting with her beloved group of girlfriends.